From Star Trek IV: The Journey Home
Going where no Ghia has gone before, Star Trek IV: The Journey Home (again in San Francisco) has the crew of our favorite star ship walking in front of a Ghia. Thanks to Rolf-Stephan Badura for the tip. Please visit his wonderfully designed and researched website.
This would seem to be the only time we'll get to see a Ghia in a Sci-fi film. Correct me if I'm wrong, of course!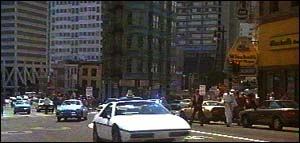 See it in the left side of the shot?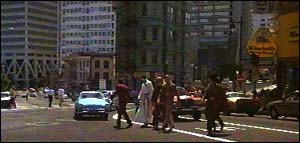 Looks like Kirk's about to get Red Shirted!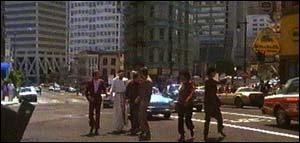 Whew! Just missed that Dangerous Volkswagen!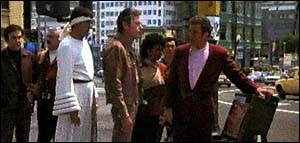 ...and the stars of the show look on.