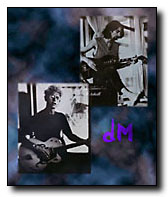 Depeche Mode in
Film Soundtracks
Film soundtracks are strange beasts. They bring together often very related artists and line 'em up against each other, producing a face to face competition if you will. Below are some of the soundtracks that Mode has appeared on, provided by the Internet Movie Database.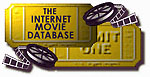 Some of the soundtracks are difficult to hunt down, particularly ones that are only available on vinyl, like the Summer Lovers soundtrack. Others, like the Until The End Of The World soundtrack are much easier to find.
Depeche Mode has also had their music appear in television shows.
Summer Lovers (1982)

Just Can't Get Enough

Dangerously Close (1986)

Stripped
A Question of Lust

Modern Girls (1986)

But Not Tonight (Single Remix, Video Version) *

Bright Lights, Big City (1988)

Pleasure, Little Treasure (Glitter Mix)

Earth Girls are Easy (1989)

Route 66 (Nile Rodgers mix) *

Say Anything (1989)

Stripped (Live version from 101)

The Natural History of Parking Lots (1990)

Never Let Me Down Again

Bis ans Ende der Welt
(a.k.a. Until The End Of The World) (1991)

Death's Door *

Space Ghost Coast to Coast (1997)

Home

The Wedding Singer
(Volume Two of the soundtrack) (1998)

Just Can't Get Enough
(* Denotes unique track or mix.)