X1 & X2:
Notes on Uno
The Twelve Inches
Uno, disc one, has a number of good mixes but only two really stand out. The Master and Servant Black and Blue Mix is nice to have here because of it's rarity. The other great track is the Dangerous Hazchenmix, which I feel was the best mix off the entire Personal Jesus single.
The jewel case cover may be a reference to the Blasphemous Rumors single cover which is made of two arms reaching for each other.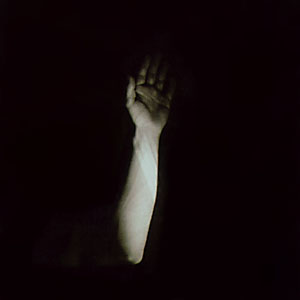 Tracks:

[8:03] Master And Servant (Black and Blue Mix)
[7:23] Strangelove (Pain Mix)
[6:57] Behind The Wheel (Shep Pettibone Remix)
[6:21] Route 66 (Beatmasters)
[5:30] Everything Counts (Bomb The Bass)
[8:51] Personal Jesus (Pump Mix)
[5:39] Dangerous (Hazchemix)
[7:41] Enjoy The Silence (Bass Line Mix)
---
Further Resources:
General Information about X1 and X2.
Track Listing for all discs.
Art and design information and comments.
Article from Music Collector magazine.
Original releases of the tracks are listed here.
Comments from people viewing this site.