X1 & X2:
Notes on Cinco
The Instumentals
Cinco, disc five is a great disc to listen to at night, just before heading off to sleep. The only track that keeps this from being perfect, in my opinion, is the inclusion of Christmas Island, which has a very unsettleing effect. It might have been better replaced by Seibling or Kalied.
The image on the cover refers to the Master and Servant single with the chains representing dominative relationships.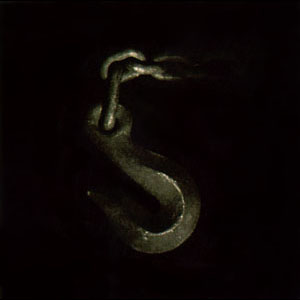 Tracks:

[5:47] Any Second Now actually Altered version
[4:23] My Secret Garden actually Futher Exerpts from My Secret Garden
[7:38] Oberkorn (It's A Small Town) (Development Mix)
[5:04] The Great Outdoors
[5:30] Christmas Island (Extended)
[2:49] It Doesn't Matter Two (Instrumental)
[5:21] Fpmip
[5:05] Agent Orange
[4:22] Stjarna
[5:36] Moonlight Sonata
[4:11] Memphisto
---
Further Resources:
General Information about X1 and X2.
Track Listing for all discs.
Art and design information and comments.
Article from Music Collector magazine.
Original releases of the tracks are listed here.
Comments from people viewing this site.