X1 & X2:
Notes on Trois
The Twelve Inches
Trois, disc three, has no standout tracks, other than couriously altered endings. Both track 1, Get The Balance Right Combination Mix and Enjoy the Silence Hands and Feet Mix have endings that are mixed differently. Whereas the standard tracks fade out, these tracks end on single notes. No new samples are added.
The hammers used on the front cover are sledge hammers like the one carried by the man on the cover of Construction Time Again and Love, In Itself.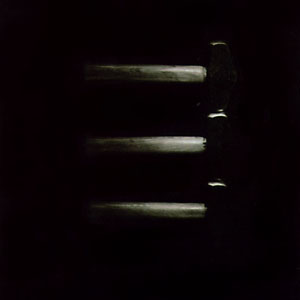 Tracks:

[4:57] Leave In Silence (Longer)
[6:32] Get The Balance Right (Combination Mix) different ending
[8:02] Everything Counts (In Larger Amounts)
[7:20] Stripped (Highland Mix) slightly longer fade
[8:50] Fly On The Windscreen (Extended)
[9:32] Never Let Me Down Again (Split Mix)
[6:34] Strangelove (Blind Mix)
[6:50] Personal Jesus (Holier Than Thou Approach)
[6:43] Enjoy The Silence (Hands And Feet Mix) 30 seconds edited from ending
---
Further Resources:
General Information about X1 and X2.
Track Listing for all discs.
Art and design information and comments.
Article from Music Collector magazine.
Original releases of the tracks are listed here.
Comments from people viewing this site.