X1 & X2:
Notes on Zwei
The Twelve Inches
Zwei, disc two, like discs one and three has a good collection of remixes from the more limited 12" vinyl singles, although all the ones on this particular disc are readily available on the re-released singles.
The hand holding a scyth on the cover is similar to the one held by the woman in the field of grain from the cover of A Broken Frame.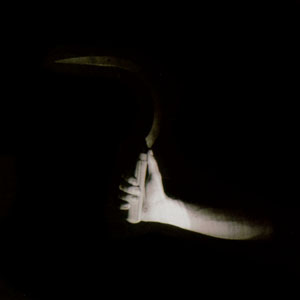 Tracks:

[9:39] Master And Servant (Slavery Whip Mix)
[8:46] Shake The Disease (Edit The Shake) actually (Remix Extended)
[6:35] Black Celebration (Black Tulip Mix)
[11:59] A Question Of Time (New Town Mix) includes Live Mix
[6:32] Strangelove (Bomb The Bass)
[8:59] Behind The Wheel (Beastmasters)
[6:05] Everything Counts (Absolut Mix)
[5:32] Personal Jesus (Telephone Stomp Mix)
[5:33] Enjoy The Silence (Ricki Tik Tik)
---
Further Resources:
General Information about X1 and X2.
Track Listing for all discs.
Art and design information and comments.
Article from Music Collector magazine.
Original releases of the tracks are listed here.
Comments from people viewing this site.