X1 & X2:
Notes on Sex
The B-sides
Sex, disc six, has a good sampling of Depeche Mode's b-sides career. Although nowhere near as comprehensive as the Pet Shop Boys' Alternative, in the same spirit, this disc shows us the 'off-beat' side of Martin's writtings (and indeed Alan's In Your Memory, as well as Vince's Ice Machine and Shout).
The cover photo, I feel, harks back to the The Meaning Of Love single with it's use of daisies.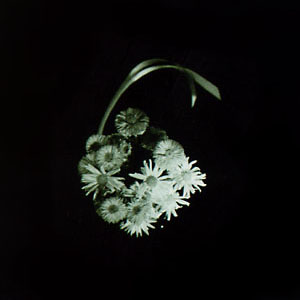 Tracks:

[4:00] Ice Machine
[3:44] Shout
[2:40] Any Second Now acutally Voices version
[3:46] Now This Is Fun
[4:24] Work Hard
[4:04] In Your Memory
[3:13] Flexible
[5:09] Fly On The Windscreen
[4:23] But Not Tonight
[3:56] Pleasure Little Treasure
[4:11] Route 66
---
Further Resources:
General Information about X1 and X2.
Track Listing for all discs.
Art and design information and comments.
Article from Music Collector magazine.
Original releases of the tracks are listed here.
Comments from people viewing this site.